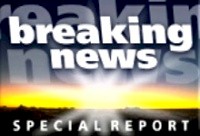 Remember therefore how thou hast received and heard,
and hold fast, and repent. If therefore thou shalt not watch,
I will come as a thief, and thou shalt not know
what hour I will come upon thee.
Revelation 3:3

This page contains links to some of the world's leading news sources. We encourage you to examine them in the context of the scriptures. Additionally, although these links address critical issues of the day it is possible that some of them do not necessarily reflect the opinions of Blow the Trumpet.
Television and Radio News
Print Media and Affiliates
Governmental Agencies and Affiliates